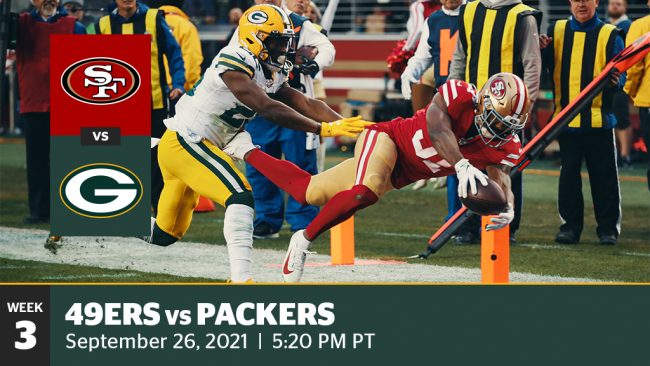 September 26, 2021 - 5:20 pm (PT)
The 49ers will host the Green Bay Packers at Levi's® Stadium for their home opener on Sunday, September 26 at 5:20 pm PT on Sunday Night Football.
Tickets are available now at Ticketmaster!
Single game suites available now! Click here to learn more about the suite life at Levi's® Stadium.