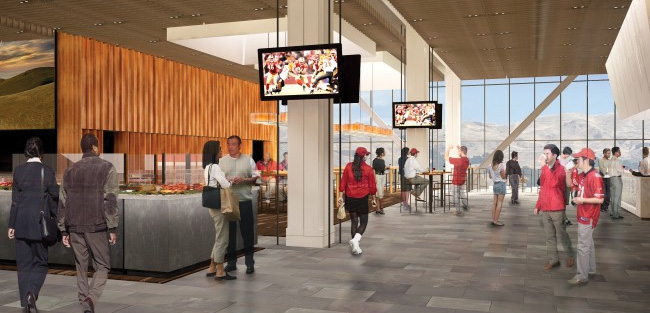 Technology
Through partnerships with local, national and international technology providers, the stadium will be a showcase for innovation. Featuring stadium-wide WiFi capability, mobile connectivity, IPTV, and colossal HD video boards measuring over 13,000 square feet, no one will miss a minute of the action!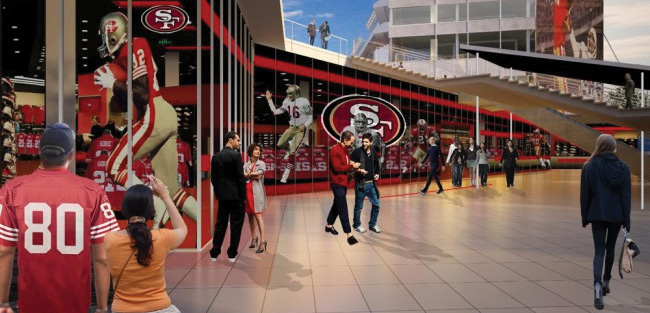 Plaza
The stadium will be anchored on its corners by spacious entry plazas, creating relaxed gathering places for fans and visitors. The commercial space along Tasman Avenue will be open to the public year-round and will be home to the 49ers Team Store, the 49ers Museum Presented by Sony, and Michael Mina's Bourbon Steak & Pub.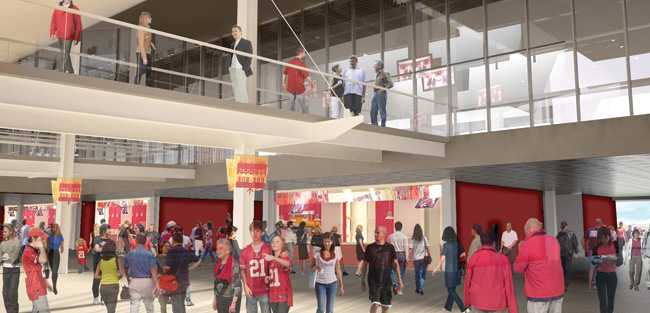 Open Design
The attractive white, painted steel structure of the stadium will create a unique viewing experience allowing people to enjoy not only the views to the field but also spectacular views to the surrounding foothills.