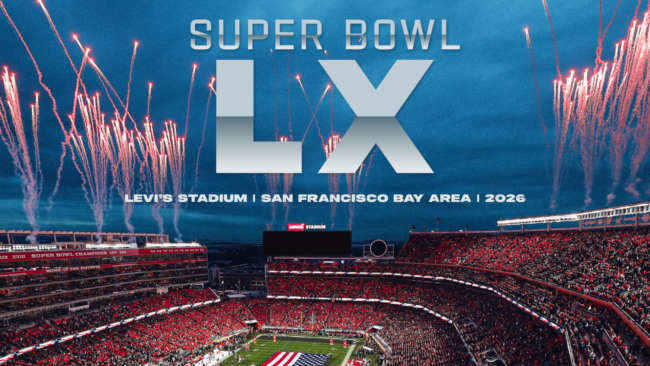 February 1, 2026 - 7:00 am (PT)
The National Football League announced that Super Bowl LX will be hosted in the San Francisco Bay Area in 2026, with the game played at Levi's® Stadium in Santa Clara.
As part of Super Bowl LX activities, the Bay Area will host a highly anticipated slate of events that make up Super Bowl Week, including NFL Honors, Super Bowl Experience, Super Bowl Opening Night, and a robust community program. The events are expected to take place across the Bay Area, with limitless opportunities for visitors and residents to have memorable experiences leading up to the game.
If you're interested in a premium suite for Super Bowl 60, please complete the form below and a representative will reach out.