Levi's® Stadium Polling Center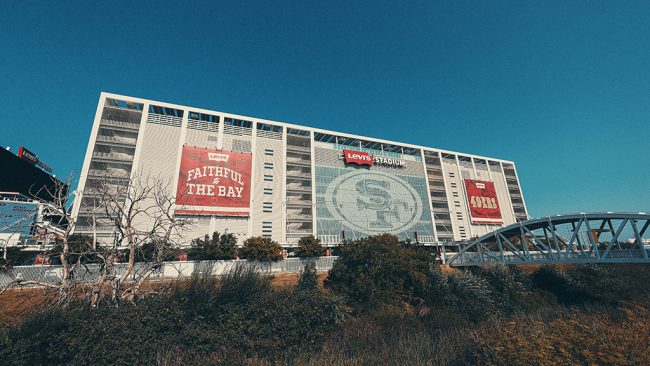 October 31, 2020 - 9:00 am (PT)
The SAP Tower atrium within Levi's® Stadium will be open for early voting beginning on October 31st (9:00 a.m. – 5:00 p.m.) and through Election Day on November 3rd (7:00 a.m. – 8:00 p.m.). Featuring free parking at the Great America parking lot adjacent to the stadium, Levi's Stadium previously served as a voting center for the California primary in March. Levi's Stadium will be one of 100 voting centers in Santa Clara County, along with 98 drop box locations.
Ballot drop off location will be located at the stadium entry/security gate (Canopy 3)
Timeline
Saturday, October 31, 2020- Tuesday, November 3, 2020
Parking Lots
Saturday-Monday 8:00am-6:00pm
Tuesday 6:00am-10:00pm
Stadium Gates Open
Saturday-Monday 9:00am
Tuesday 7:00am
Event Time
Saturday-Monday 9:00am-5:00pm
Tuesday 7:00am-8:00pm
Quick Links
Parking 
Parking will be available in Green Lot 1 off Great America Parkway. Map to the Parking Lot available here. Stadium Parking Entry 4701: Great America Pkwy, Santa Clara, CA 95054
Bicycle Parking will be available at the owner's discretion.