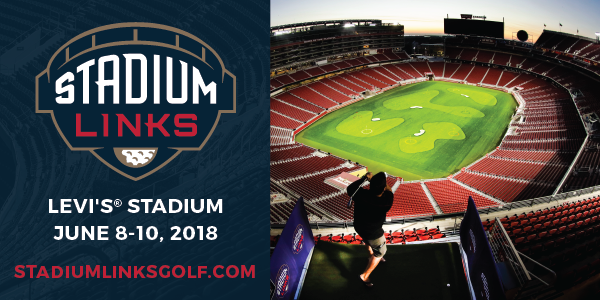 June 10, 2018 - 6:30 am (PT)
The San Francisco 49ers have announced the return of  Stadiumlinks to Levi's® Stadium for a three-day event available to golf fans throughout Northern California and beyond. Stadiumlinks, the event series that transforms prominent sports stadiums into exclusive golf courses, is bringing its one-of-a-kind, nine-hole golf course to the venue June 8-10. 
Ticket Information
Tickets are available to the general public on eventsprout.com.