The 9 best spots to take a selfie at Super Bowl 50

Friday, February 5, 2016
We know you love taking selfies. Luckily we're the #1 NFL Stadium in mobile performance so you'll be able to take as many as you want and send them out to all your family and friends.
Here's our 9 favorite spots for your #SB50 selfie.
#9 With the airplane hangar
It's an airplane hangar in the middle of the Great America parking lot – you can't miss it. If you're attending the Super Bowl 50 Tailgate, definitely get a selfie here.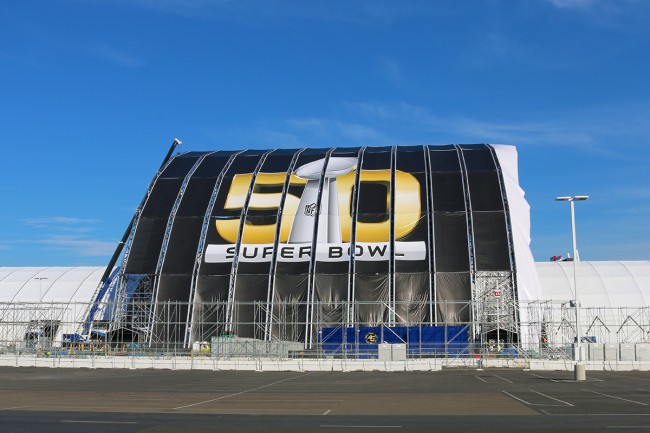 #8 With the 50 Graphic
For Club and Suite holders, this 50 is located just inside the United Club of the SAP Tower.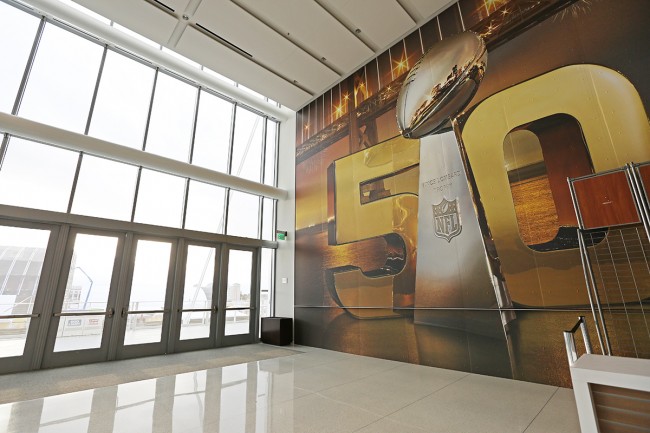 #7 With your favorite team's banner.
All 32 NFL team banners are hung around the outside gates of the stadium. So no matter who you're a fan of, you can always get a selfie with your team.
The final two. #SB50 #KeepPounding #BroncosCountryPlayoffs pic.twitter.com/GC6Qvn7fqx

— Levi's® Stadium (@LevisStadium) January 26, 2016
#6 With your team logo.
Snap a pic with these at the top of the 100 level on the stadium's west side. The Broncos logo is located at the top of Section 134 and the Panthers logo is at the top of Section 142.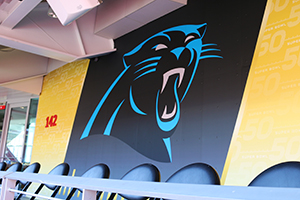 #5 With the "Levi's® Stadium – Home of Super Bowl 50" sign
For Club and Suite holders, snap a pic with this sign located in the SAP Tower Atrium, right above the entrance to BNY Mellon Club West.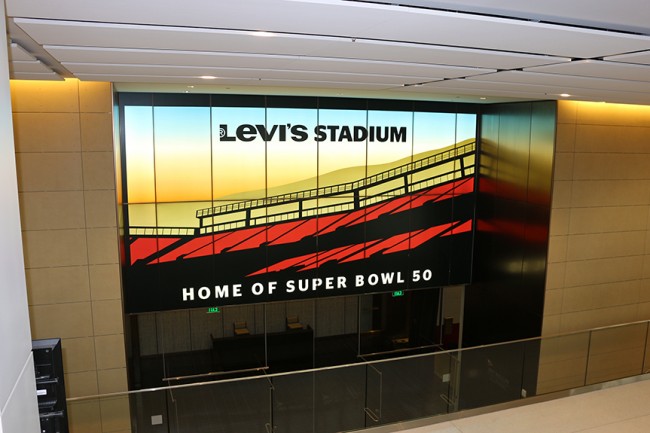 #4 With the Gold 50
What better picture to take at Super Bowl 50 than the gold "50" itself? Located just outside of Gate A.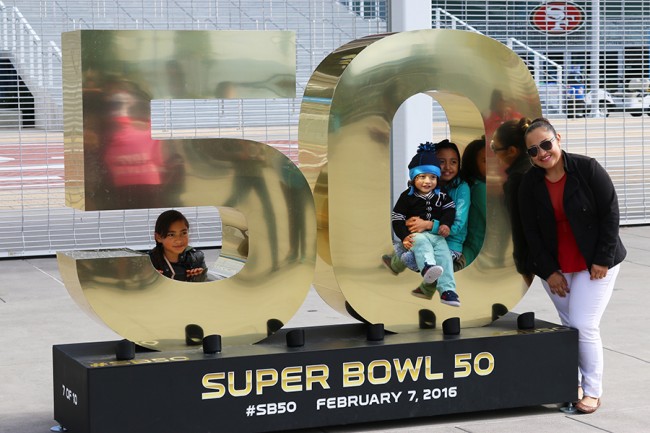 #3 With the Lombardi Trophy
After all, it's what the season is all about. You can find them on the north side of the Sap Tower at Gate A or at the south side of the SAP Tower at Gate C.
#2 With the SAP Tower
#KeepPounding #Broncos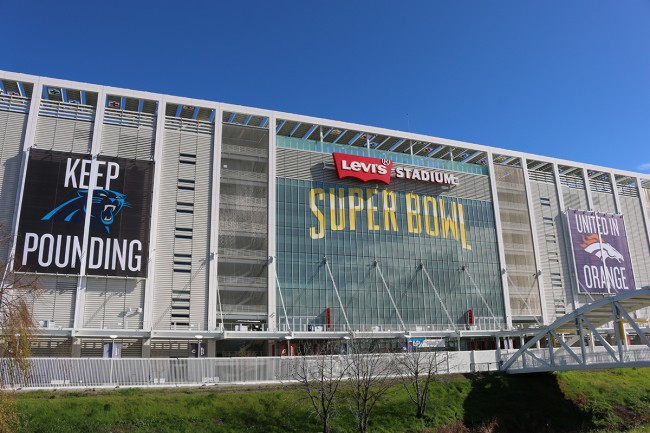 #1 At Gate F
Finally, the most epic selfie spot – with Cam and Peyton. Located at Gate F in the Northeast corner of the stadium.