49ers Museum's Artifact of the Month: Draft Day in April

Wednesday, April 22, 2015
DRAFT DAY REQUIRES PREPARATION AND GOOD FORTUNE
By Joe Hession, 49ers Museum Historian 
The NFL Draft is built on tireless scouting and the endless analysis of a player's size, strength and speed. But sometimes a little luck can go a long way.
Bill Walsh set an NFL standard for talent evaluation and helped orchestrate some of the finest drafts in 49ers annals. In 1979, just four months into his first NFL head coaching gig, he famously used the 49ers third-round draft pick on Notre Dame quarterback Joe Montana. In reality, Walsh spent months looking at collegiate signal callers and in the process he stumbled upon a wide receiver who changed 49ers history.
"The coaches came down to Clemson to work out (quarterback) Steve Fuller," 49ers Hall of Famer Dwight Clark recalled. "I was Steve's roommate. I was walking out the door with my golf clubs when the phone rang. The guy said, 'Hi I'm Bill Walsh.' I didn't know who he was, but I talked to him a bit and he said he was going to watch Fuller throw a few passes. He asked if I'd like to come along and run some routes for Steve, so I did. Afterward Coach Walsh asked me if I had any film on myself. I laughed and told him I only caught 11 passes my senior year so there's not a lot of film. I figured I'd never hear from him again."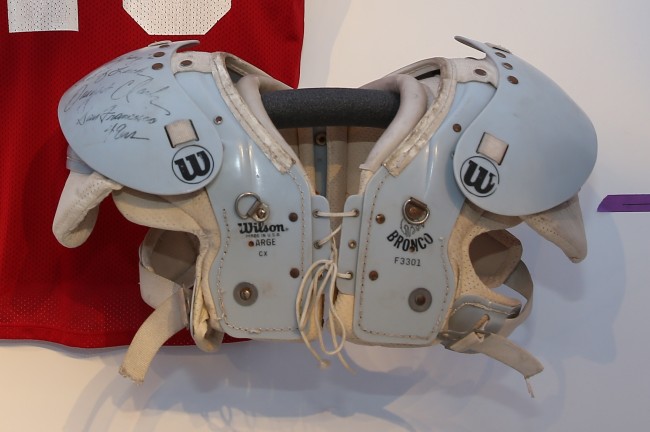 The 49ers missed out on Fuller. He was selected by the Kansas City Chiefs in the first round. But Walsh remembered Fuller's roommate and chose Clark in the 10th round (249th overall).
"I always thought I was going to get cut," Clark said. "At rookie camp I never went through the front door because I thought I'd run into the guy who made the cuts. Joe (Montana) and I would go through the back door. Maybe he thought he'd get cut too."
Clark teamed with Montana for nine seasons in San Francisco. They transformed the franchise in 1981 when Montana connected with Clark for the touchdown that beat Dallas in the final minute of the NFC Championship game. The play, ranked as one of the NFL's most memorable moments, is known simply as "The Catch."
Good fortune also played a role in the scouting and selection of Jerry Rice. Although rumors had circulated about the talented receiver from Mississippi Valley State, Walsh had never seen him play until the 49ers were in Houston in 1984 for a game with the Oilers. Walsh was dozing off in his hotel room when he heard a local TV sportscaster gushing about a kid named Rice. Walsh woke up in time to see the college football highlights and watched in amazement as Rice scored at least four times on receptions of over 50 yards.
"Bill could see Jerry was something special; that he could transform the 49ers passing game," former scout Neal Dahlen said. "His thinking was, 'just get Rice. Do what you have to do to get him.'"
Acquiring Rice seemed highly unlikely. The 49ers were Super Bowl champions in 1984 and had the last pick in the 1985 draft. NFL coaches and scouts had their eyes on three high impact receivers that year: Rice, Al Toon and Eddie Brown. All three were expected to be chosen early in the first round.        
On draft day, the New York Jets made Toon the 10th player selected. Three picks later the Cincinnati Bengals chose Brown. Meanwhile, with Rice still on the draft board, Walsh and 49ers executive John McVay were frantically working the phones. McVay made a deal with New England securing the Patriots first round pick (16th overall) for the 49ers first and second round choices. Walsh wasted no time in grabbing Rice. He claimed it was the best choice he ever made. Most 49ers fans would agree.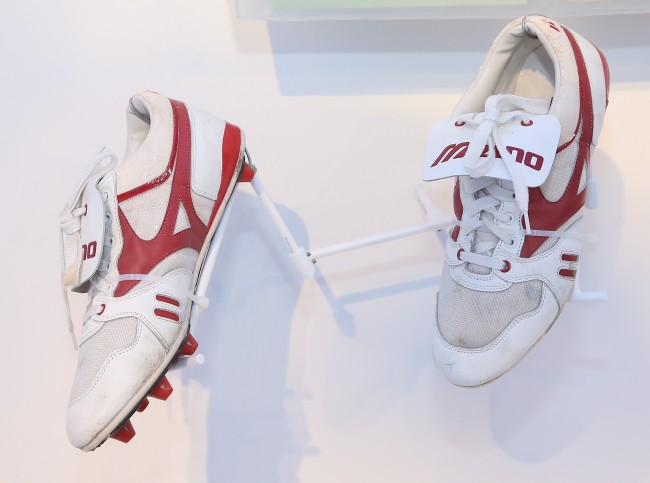 Walsh realized that trading down in the draft to acquire a larger quantity of picks was just as important as selecting individual stars. That philosophy was clear at the 1981 and 1986 NFL drafts when the backbone for the 49ers future fortunes was obtained.
In 1981 the 49ers picked six defensive players in the first six rounds including Ronnie Lott (first round), Eric Wright (second round) and Carlton Williamson (third round). That trio teamed with safety Dwight Hicks to solidify the defense during the 49ers run to Super Bowls XVI and XIX. In 1984, "Dwight Hicks and the Hot Licks," became the first secondary from one club to appear together in the Pro Bowl.
Walsh considered the 1986 NFL draft as one of his crowning achievements. That year he traded away the club's first and second round picks to stockpile lower round selections, then unearthed eight eventual 49ers starters. Walsh landed defensive end Larry Roberts, running back Tom Rathman, defensive back Tim McKyer, receiver John Taylor, defensive end Charles Haley, tackle Steve Wallace, defensive tackle Kevin Fagan and safety Don Griffin. They formed the nucleus of the 1988 and 1989 Super Bowl championship teams. Haley, Taylor and Wallace developed into Pro Bowl players.
Since taking the reigns as the 49ers general manager in 2010, Trent Baalke has followed the Walsh approach by trading down and restocking the club with middle round prospects. Baalke has feasted on linebackers and found NaVorro Bowman, Corey Lemonier, Nick Moody, Chris Borland and Aaron Lynch in the third round or later. Lynch, a fifth round pick in 2014, tied for the team lead with six sacks as a rookie. Of course, Baalke also scored in 2011 when he used his first-round pick on an unheralded linebacker from Missouri named Aldon Smith and added Nevada quarterback Colin Kaepernick in the second round.
Even before the advent of scouting combines the 49ers had their share of fruitful draft days. In fact, San Francisco's very first NFL draft choice in 1950 ranks with Rice as one of the best ever. That season the 49ers chose Minnesota tackle Leo "the Lion" Nomellini in the first round. Nomellini played in 174 consecutive contests during 14 seasons with the 49ers, never missing a game. He started on both sides of the ball at offensive and defensive tackle for five seasons and earned 10 Pro Bowl berths. In 1969 Nomellini and Joe Perry became the first 49ers enshrined in the Pro Football Hall of Fame. That same year, the Hall of Fame selection committee named Nomellini as a defensive tackle for the NFL's 50th anniversary team.
To see artifacts and memorabilia from 49ers stars like Nomellini, Montana, Clark and Lott visit the 49ers Museum presented by Sony. Included in the collection is one of Montana's early contracts, Nomellini's sideline jacket and "The Catch" ball snagged by Clark at the 1981 NFC title game. Stroll through the Hall of Fame gallery or the re-creation of Bill Walsh's 49ers office. Guests also can see all five Lombardi trophies in the Super Bowl gallery. For more information on Museum tickets, hours and content, visit levisstadium.com/Museum. For group pricing call 415-GO-49ERS.