NHL unveils architectural rendering of 2015 Coors Light NHL Stadium Series

Thursday, February 12, 2015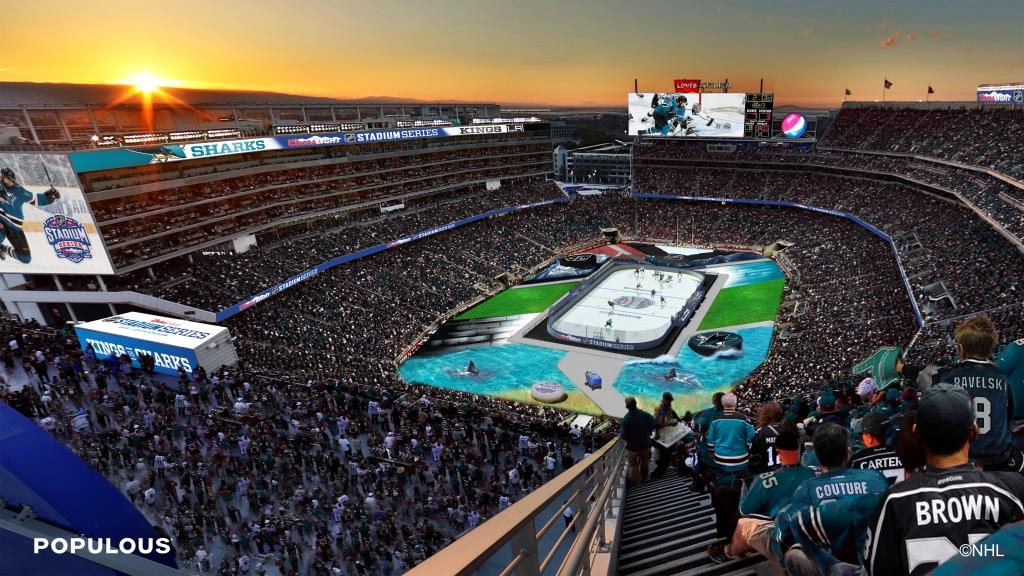 The National Hockey League® today unveiled an architectural rendering of the 2015 Coors Light NHL Stadium Series™, the outdoor match-up between the San Jose Sharks® and Los Angeles Kings® at Levi's® Stadium on Saturday, Feb. 21. The design elements for the 2015 Coors Light NHL Stadium Series pay tribute to the wide-ranging topography unique to Northern California.
A showcase of a Northern California vs. Southern California NHL rivalry, the event will be broadcast live nationally on NBCSN in the U.S. and on CBC and TVA2 in Canada at 7 p.m. PT/10 p.m. ET. SiriusXM Satellite Radio will provide radio coverage. Construction of the rink at Levi's® Stadium began on Monday, Feb. 9.
NHL.com will provide extensive digital video coverage and NHL Network™ will chronicle all of the excitement leading up to and after the game. For the latest on the 2015 Coors Light Stadium Series™, fans should follow the NHL on Twitter, Facebook and Instagram and join the conversation by using the official hashtag #StadiumSeries.