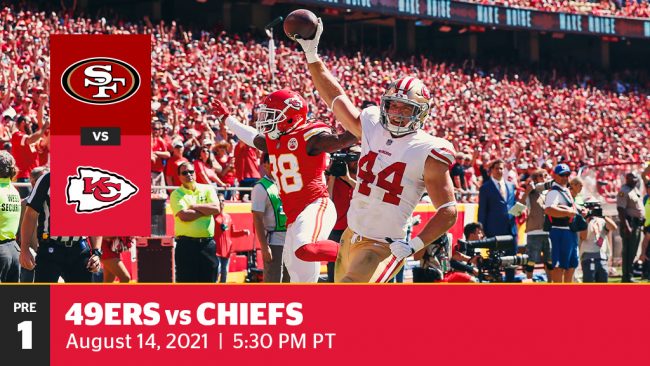 August 14, 2021 - 5:30 pm (PT)
The 49ers will host the Kansas City Chiefs at Levi's® Stadium for Week 1 of the 2021 NFL preseason. Time and date to be determined.
Tickets are available now at Ticketmaster!
Single game suites available now! Click here to learn more about the suite life at Levi's® Stadium.