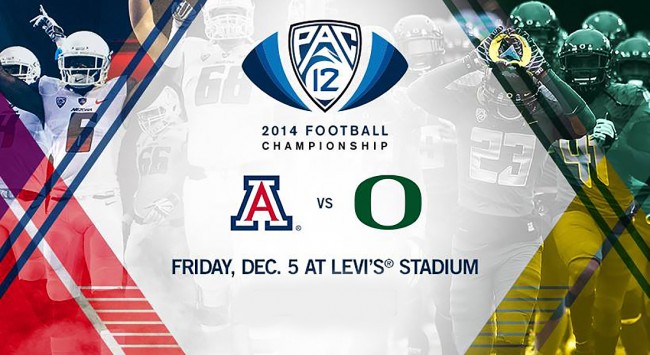 December 5, 2014 - 6:00 pm (PT)
The Pac-12 will stage its annual Football Championship Game at Levi's® Stadium for the next three years. This year's Pac-12 Football Championship Game will take place on Friday, Dec. 5 at 6pm PST and will feature the Pac-12 North champion versus the Pac-12 South champion.
The move to a neutral site follows three years of playing the game at the home stadiums of one of its participants, and gives the Conference the opportunity to host its biggest game in a state-of-the-art stadium that promises to offer fans the best experience possible.
"Pac-12 football is among the deepest and best football conferences in the country and deserves the biggest stage," said Larry Scott, Commissioner of the Pac-12 Conference. "Our Football Championship Game is important for selecting a team for the Rose Bowl and possibly the College Football Playoff, and we are thrilled to offer student-athletes and their fans the ultimate venue to culminate a successful season."
The growing importance of this game makes it a must-attend event for all Pac-12 football fans. All tickets will be available on Pac-12.com/tickets.