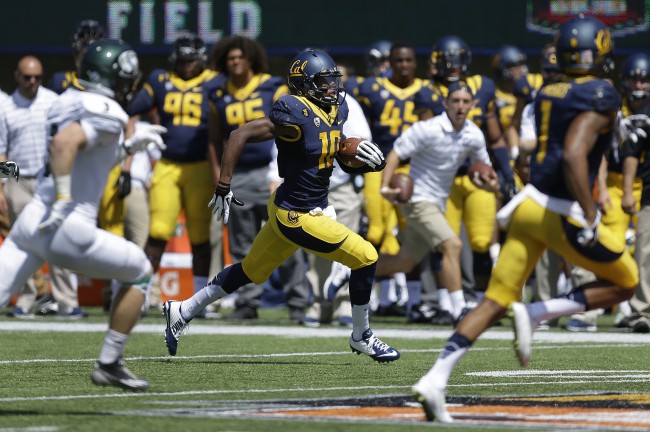 October 24, 2014 - 7:00 pm (PT)
The Pac-12 conference matchup will be the first collegiate football game to be played at Levi's® Stadium, the new home of the San Francisco 49ers.
Tickets for the Cal-Oregon matchup are now available. Suite rentals are also available by calling 415-GO-49ERS.
Group tickets start at just $55. If you are interested in a premium suite rental or group tickets for this event, please call 415-GO-49ERS, ext. 3 or click here.
Parking lots will open at 3pm unless noted.
Green Lot 1/Red Lot 1/Red VIP- Tailgating-$45
Green Lot 3- No Tailgating and opens at 5pm- $35
Green Lot 4- Tailgating- $35
Green Lot 5- No Tailgating- $35
Red Lot 4- No Tailgating and opens at 5pm- $35
Red Lot 6- No Open Flame Tailgating- $35
Red Lot 8- No Open Flame Tailgating – $35
Blue Lot 1- Tailgating- $35
Blue Lot 2- No Tailgating- $35
Blue Lot 3- No Tailgating- $35
Yellow Lot 1- No Tailgating- Passes Only
Yellow Lot 2- Tailgating- Passes Only
Yellow Lot 3- Tailgating- Passes Only