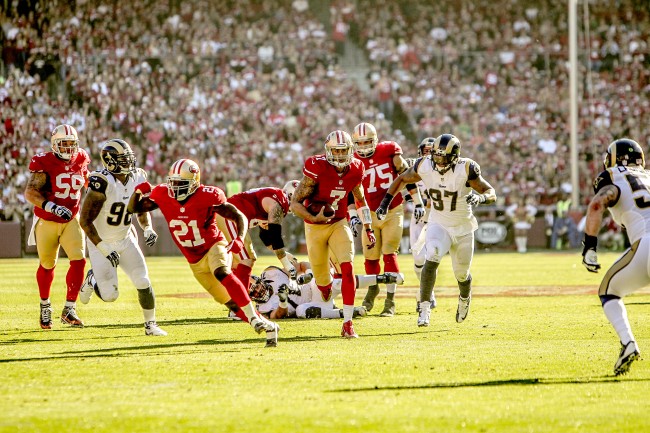 November 2, 2014 - 1:05 pm (PT)
The Rams host the 49ers in Week 6 and visit Levi's® Stadium in Week 9.
St. Louis is the only NFC West squad that will have to spend three straight games away from home.
The 49ers have played no NFL team as much as the Rams. So it makes sense that they have made the most trips to Northern California, although they haven't won here since 2007, or in six tries. Coach Jeff Fisher helped St. Louis to a 24-24 tie in San Francisco in Nov. 2012, but Harbaugh and his staff have seemed to figure out a formula against their divisional foe. The last two meetings, home and away, have been decided by a total of 34 points. What the NFC West's last-place team a year ago does with its bounty of draft picks, including two in the top 13, could help shift the tide back in its favor.