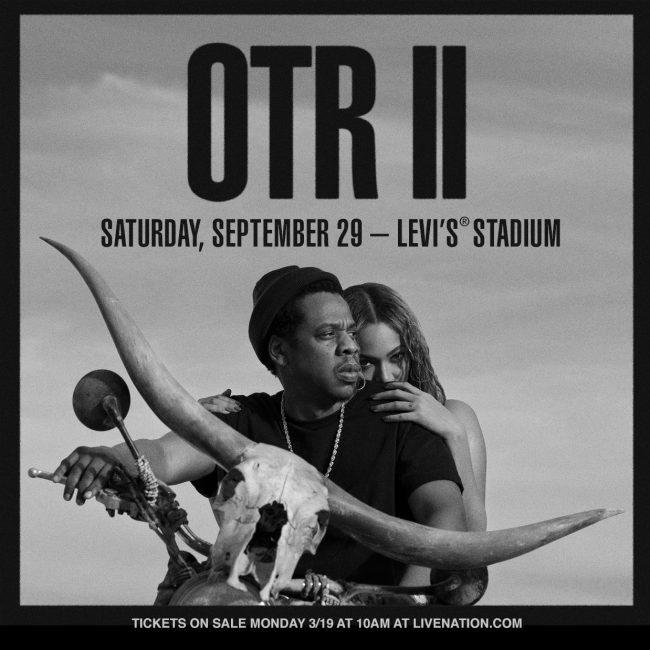 September 29, 2018 - 7:30 pm (PT)
Jay-Z and Beyoncé are joining forces for the newly announced OTR II stadium tour and will visit the Bay Area on Saturday, September 29 for a concert at Levi's® Stadium. The show will mark Beyoncé's fourth performance at Levi's® Stadium, including her appearance during the Super Bowl 50 Halftime Show, and the first for Jay-Z.
Tickets are now available for purchase on Ticketmaster.com or below.
If you're interested in a luxury suite rental for this event, please fill out the form below, or contact us at 415-GO-49ERS, ext. 2 or premiumhospitality@49ers-smc.com.