Gameday Guide: Broncos vs. 49ers

Wednesday, August 13, 2014

EVENT INFORMATION:

Parking Lots Open: 9:00 am PT  

Suites, Club and Faithful Mile Gates Open: 10:00 am PT (Enter via Gate B)
Stadium Gates Open: 11:00 am PT
Kickoff: 1:05 pm PT at Levi's® Stadium


Ticket availability: Sold out. Tickets available through NFL Ticket Exchange.

View the full security policies for Levi's® Stadium.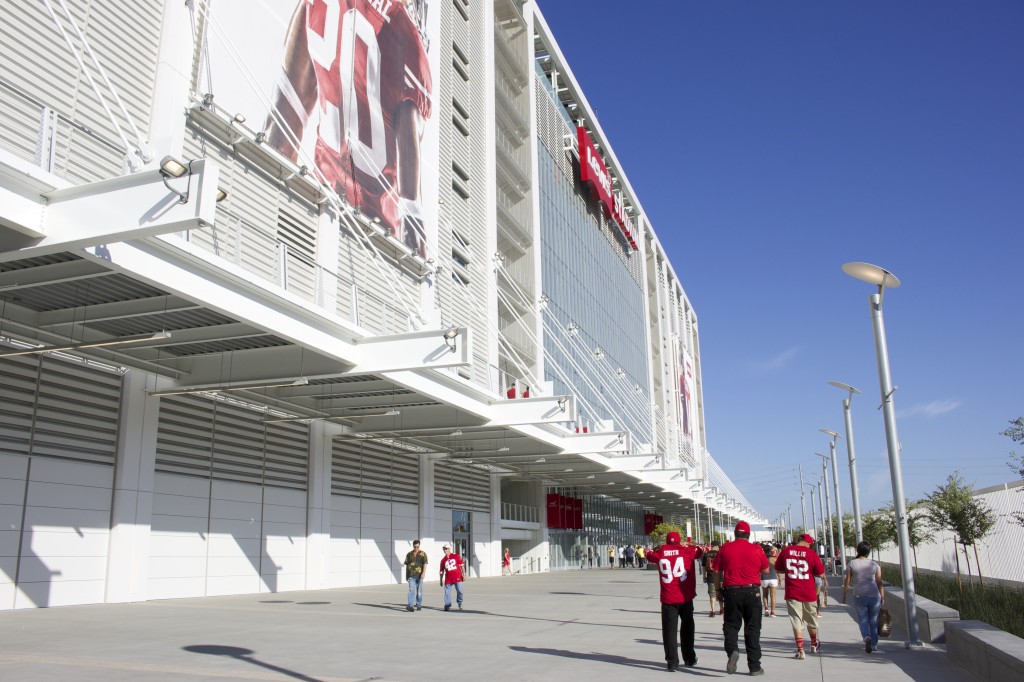 PARKING:
There are limited number of parking spaces available on site.  To guarantee a parking spot, purchase pre-paid parking passes. Parking lots associated with Levi's® Stadium are scheduled to open 4 hours prior kickoff.  Recycling kits will be provided in the tailgating parking lots. 
CASH LOTS (DAY OF GAME PARKING):
Cash lot parking will be available on event days in Red Lot 6-8, Blue Lot 2-3, and Green Lot 4-5 on a first-come first-serve basis. 
ADA PARKING:
There are over 300 ADA accessible parking spaces within Green Lot 1 after paying the $50 parking fee. By law, these spaces cannot be reserved in advance and on gameday are offered to people with disabilities on a first-come, first-serve basis with a DMV issuance card along with their current placard. Should you need assistance, please call 408-579-4610 or email mobilityservices@levisstadium.com For additional ADA parking information, click here. 
Mobility services will be on site at 9:00 am. They will also be providing roving carts throughout Red Lot 1, Red Lot 6, and 8 and Yellow Lots for assistance to stadium gates. In addition, Bauer buses will provide shuttles from Blue Lot 1 and Green Lot 4 to Dignity Health Gate C.
TAILGATING:
Tailgating is permitted in specified areas only. Please refer to the parking map or on the back of your parking pass. Non-compliance may result in ejection from the lot without compensation. 
Recycling kits will be provided in the tailgating parking lots. 
BICYCLE PARKING: 
Bicycle parking will be located outside of Intel Gate A pedestrian bridge. Overflow bike parking is located in Red Lot 6, near the tennis courts on the driving range.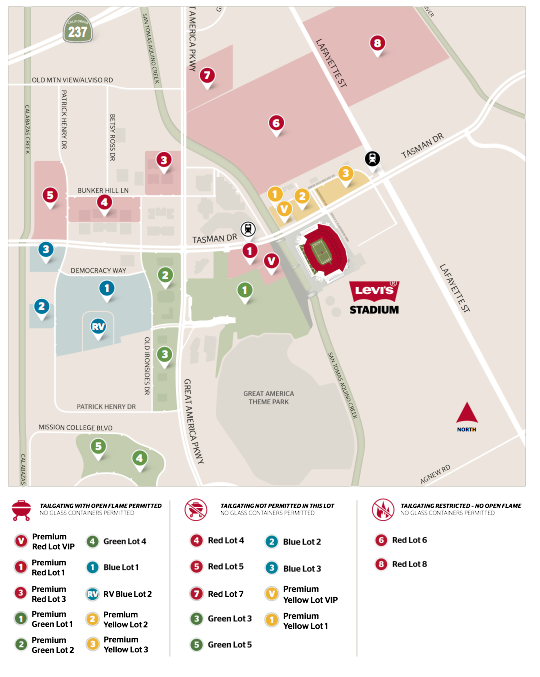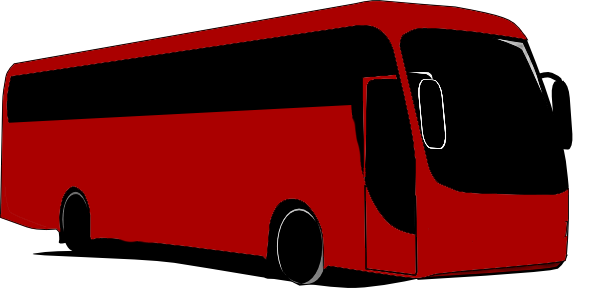 GET2THEGAME POWERED BY BAUER'S
Book your seat and Get2TheGame with Bauer's – the official 49ers fan shuttle experience. Book now for 50% off your pre-season shuttle pass.
 
For directions to each parking lot, please watch the instructional videos below.
PUBLIC TRANSPORTATION OPTIONS:
VALLEY TRANSPORTATION AUTHORITY (VTA)

VTA provides buses and light rail transportation in the greater San Jose area reaching Mountain View, Cupertino, and Sunnyvale.
VTA buses will drop off guests in two (2) locations:
Intersection of Tasman Drive and Great America Parkway
Intersection of Tasman Drive and Calle Del Sol
VTA light rail trains will drop off and pick up at the Great America Station located north of the stadium. For more information please visit www.vta.org, or call 408-321-2300.
ALTAMONT CORRIDOR EXPRESS (ACE)
ACE Trains provides services to Levi's® Stadium from Stockton, Lathrop / Manteca, Tracy, Vasco, Livermore, Pleasanton and Fremont. For more information please visit www.acerail.com or call 209-944-6220. 
CAPITOL CORRIDOR
Capitol Trains provides services to Levi's® Stadium from Auburn, Rocklin, Roseville, Sacramento, Davis, Suisun / Fairfield, Martinez, Richmond, Berkeley, Emeryville, Oakland, Hayward, and Fremont / Centerville. For more information please visit www.capitolcorridor.org, or call 877-974-3322.
CALTRAIN
Caltrain provides services from San Francisco to South San Jose with stops all along the peninsula. On event day, Caltrain transports passengers from all locations to connect with VTA light rail trains or buses at the Mountain View Transit Center, located at Evelyn Ave, and Castro Street. For more information please visit www.caltrain.com , or call 1 (800) 660-4287.
BAG POLICY:
In compliance with the NFL's Bag Policy, Levi's® Stadium prohibits all bags, backpacks and other carriers from being brought into the stadium with the following exceptions:
NFL approved clear plastic bags (12" x 6" x 12")
One gallon clear plastic zip lock type bags
Small Clutch Bag (the size of an adult hand) (4.5" x 6.5")
All approved bags are subject to inspection upon entry and are subject to additional inspections within the stadium.
Guests with oversized bags or other prohibited items must check these bags or items at bag check sites located in front of Intel Gate A and Dignity Health Gate C, Toyota Gate F. These sites close one hour after the completion of the event.
These NFL-approved bags will also be available for purchase on our program carts located outside of Intel Plaza A, Dignity Health Plaza C, and Toyota Plaza F.
Download the full NFL Bag Policy or click here.
FAN GUIDE: BRONCOS VS. 49ERS
9:00 am — Whether your gameday ride of choice will be through ACE, VTA, Caltrain, bike or car, come early and tailgate at our approved tailgating lots.
9:30 am — Using your Levi's® Stadium mobile app, navigate to the parking lots using the wayfinding feature.
10:00 am — If you're a suite or club seat holder, make sure to load in your tickets on our mobile app and head to Faithful Mile.
10:30 am — If you have a pass, head over to tailgate at Red Zone Rally held at Great America Pavilion.
11:00 am — Gates open for the general public.
11:30 am — Stop by the Team Store in Intel Gate A to grab all your must-have Inaugural Season gear.
11:55 am — Fog horn sounds and the countdown begins for our first ever preseason 49ers game at Levi's® Stadium. 
12:55 pm — Tweet at us and see your messages live on our scoreboard.
1:00 pm — Grab your seat because we are set for kickoff.